Dec 14, 2021
How one mom made the decision to vaccinate her kids against COVID
For Boston-area resident Kristen Douthit and her husband, getting the COVID-19 vaccine was a no-brainer. But when it came to their three kids – 8, 7, and 5 – it was different. 
"With the kids, we had a little bit more pause just because they're younger," said Douthit, who works as an administrator in a health care setting. "It feels harder to make a decision for your kids than it does for yourself."
Douthit, who describes herself as "very pro-science and pro-vaccine," said it was never a question of whether the children would get the shots – it was more a question of when. 
Like many parents, Douthit had questions after the Pfizer-BioNTech vaccine became available to children 5-11. So, she set about getting answers. 
Her approach to information-gathering was three-fold, Douthit recalls. Most importantly, she turned to experts within the medical community, including her doctors and her children's pediatricians. She also spoke with fellow parents to gauge their thoughts on the vaccines. And she consulted friends who work in the pharmaceutical, science and medical fields.
She learned about evidence of the vaccine's safety and effectiveness in clinical trials.
---
The vaccine's safety was studied in more than 3,000 children age 5 through 11, who all received the shots with no serious side effects. Nationally, more than 2.5 million kids had been vaccinated by the end of November.
---

Douthit also learned the shot contains one-third of the dose given to adults due to developmental differences in children's immune systems, and is administered with smaller needles and distributed in smaller vials to avoid any confusion with adult doses. 
One issue of concern among some parents is an extremely rare side effect called myocarditis, an inflammatory heart condition that has been observed in a small number of adolescents who have gotten mRNA vaccines.  But in Pfizer's trials for children 5-11, there were no cases of myocarditis. And studies have shown that getting infected with COVID-19 puts children at greater risk of myocarditis, compared with the small risk posed by the vaccine.
Her mind at ease, Douthit asked her children how they felt. 
All three – including her youngest, who has a strong fear of needles – couldn't wait to get immunized. They each had the same reason: they wanted to keep their friends safe. 
"Of course, they're tired of wearing masks," Douthit said. "But beyond that, they said they wanted to make sure their friends with weaker immune systems stayed healthy and safe."
According to the CDC, about 8,300 children ages 5 to 11 have been hospitalized with COVID-19 and at least 170 have died. It was one of the top 10 causes of death among children ages 5-14 over the past year, according to an FDA analysis. 
All three of Douthit's children have had their first doses, and are scheduled to get their second in December.
None had side effects from their first doses, aside from mildly sore arms. They got their shots and immediately went back to school, Douthit said.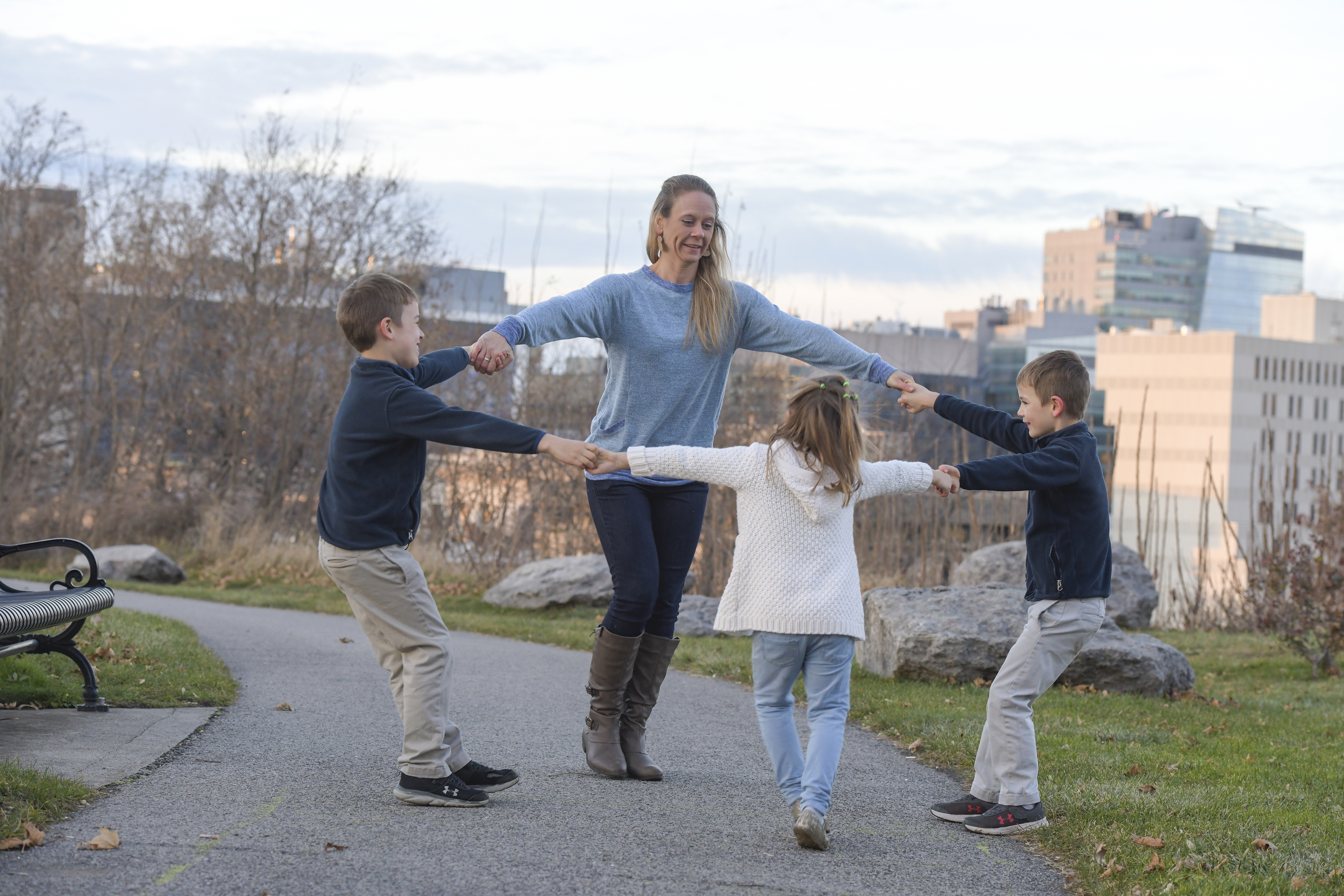 "They were over-the-top excited," she said. "Everyone at school heard they'd gotten it and they keep asking when they can take their masks off."
Once the vaccine takes full effect two weeks after the second shot, she said, she will breathe a sigh of relief. 
It's a good feeling to know they're on their way to being protected, and we can feel more of a sense of safety when we visit family and friends. There is a sense of gladness that we're one step closer to that.
---
PHOTOS BY FAITH NINIVAGGI