May 25, 2022
'I wanted to become a healthier Cheryl'
When Cheryl Rox relocated back to Boston from Atlanta in the spring of 2020 to care for her ailing father, she remembered a piece of advice he had given her. 
"My dad always chose a Blue Cross Blue Shield health plan," said the 56-year-old federal employee. 
She did the same, selecting Blue Cross medical coverage as part of the Federal Employee Program.  
A few months later, Rox noticed the health plan was offering a wellness coaching program to members, and she decided to sign up. 
The eight-week program provides federal employees with one-on-one and group coaching to help them make small changes each week that can add up to big health benefits over time – for example, by focusing on health issues such as nutrition, physical activity, stress, primary care, and sleep. Before the pandemic, the program was held in person, and since then, it has gone virtual. 
At the time, Rox weighed 257 pounds and had a history of hospitalizations due to chronic asthma. Her twin brother had died of a heart attack the year before, and her father was battling heart disease related to chronic obstructive pulmonary disease and diabetes.
She hoped to break the pattern of poor health in her family.   
"I wanted to improve my outcome and become a healthier Cheryl," she said. 
I thought, 'What are some of the outcomes I can change, and how can I teach my son's generation to make healthier choices?' African Americans have high rates of hypertension, diabetes, congestive heart failure and other conditions. I wanted to lose weight, and I wanted to do it in a healthy way.
The first week, Rox hit the ground running, literally, setting a goal to decrease her asthma attacks by increasing her exercise. She started by running a half mile, and she cut way down on carbohydrates in her diet such as rice, pasta and bread. 
As a result of the changes she made during the program, Rox lost 57 pounds. She's has kept it off by maintaining a low-carb diet and running six miles 3-4 times per week.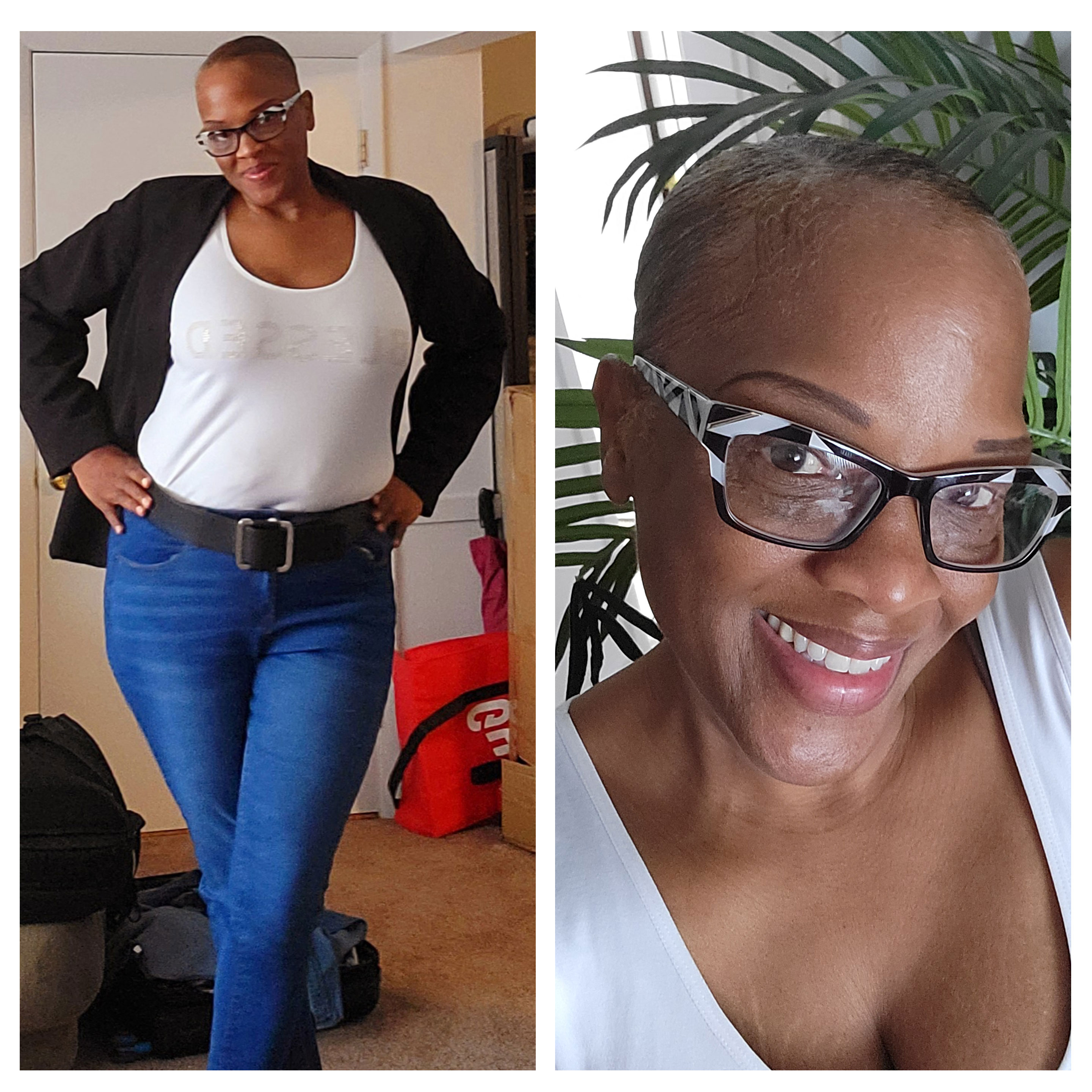 Most importantly, she says, "My asthma is in good control. I haven't had an asthma attack in two and a half years." And she no longer needs high-dose asthma medications such as steroids, corticosteroids or a rescue inhaler.
 
Grateful for the support
Blue Cross program leader Jaime Drunsic, who is a registered nurse, certified wellness coach and nutritionist and group exercise instructor, played a big role in her transformation, Rox says.
It's rewarding to be able to help people like Rox improve their health, Drunsic said.
"I'm here to help people, but it's their journey. I also encourage them to check in on goals after the program ends because this is a lifelong journey – we all have ups and downs. I want to be there for the ups and downs."
"I learned that it's okay to miss your goal sometimes," Rox agreed. "Just brush yourself off and keep going. I would motivate myself by saying, 'Nabisco is not going anywhere, I don't need that snack today. Dunks is not closing its doors. That blueberry muffin will still be there next week. Just focus on your goal.' "
Improving mental health
Through the program, Rox also learned the importance of tending to mental health. 
When her father passed away in October 2020, Rox said Drunsic could tell she was grieving and asked if she needed extra support. Drunsic connected her with a behavioral health specialist at Blue Cross, who helped her find a grief support group that she has been attending ever since. 
Sadly, Rox recently lost her mom as well after being her caregiver for a year. "I can't think of anything more horrific than losing your mom," she said. "But it was an honor and a pleasure to care for her." 
The loss prompted Rox to begin working with a therapist for extra support. 
In my community, we've always been told to take our problems to Jesus and pray about it, to take it to the altar. We have to begin to change these mindsets around mental health.
It also prompted her to recommit to her health goals. "I know my mom would want me to be a healthier person, so I'm going to keep going."
Sharing the lessons
In addition to the benefits Rox received from Drunsic's one-to-one coaching, she also benefited from the group coaching sessions Drunsic facilitated each week with fellow federal employees. "I really enjoyed getting to know everyone, and I realized we share many of the same struggles. We supported each other and became a family unit."
Drunsic asked Rox to be a recent guest speaker at a group coaching session for the newest wellness coaching class. 
"She stole the show," Drunsic says. "There's something so powerful about hearing from someone who has been in the same situation as you. And Cheryl's really special. She's so enthusiastic and inspiring and open – so willing to share the highs and lows – which helps her and others."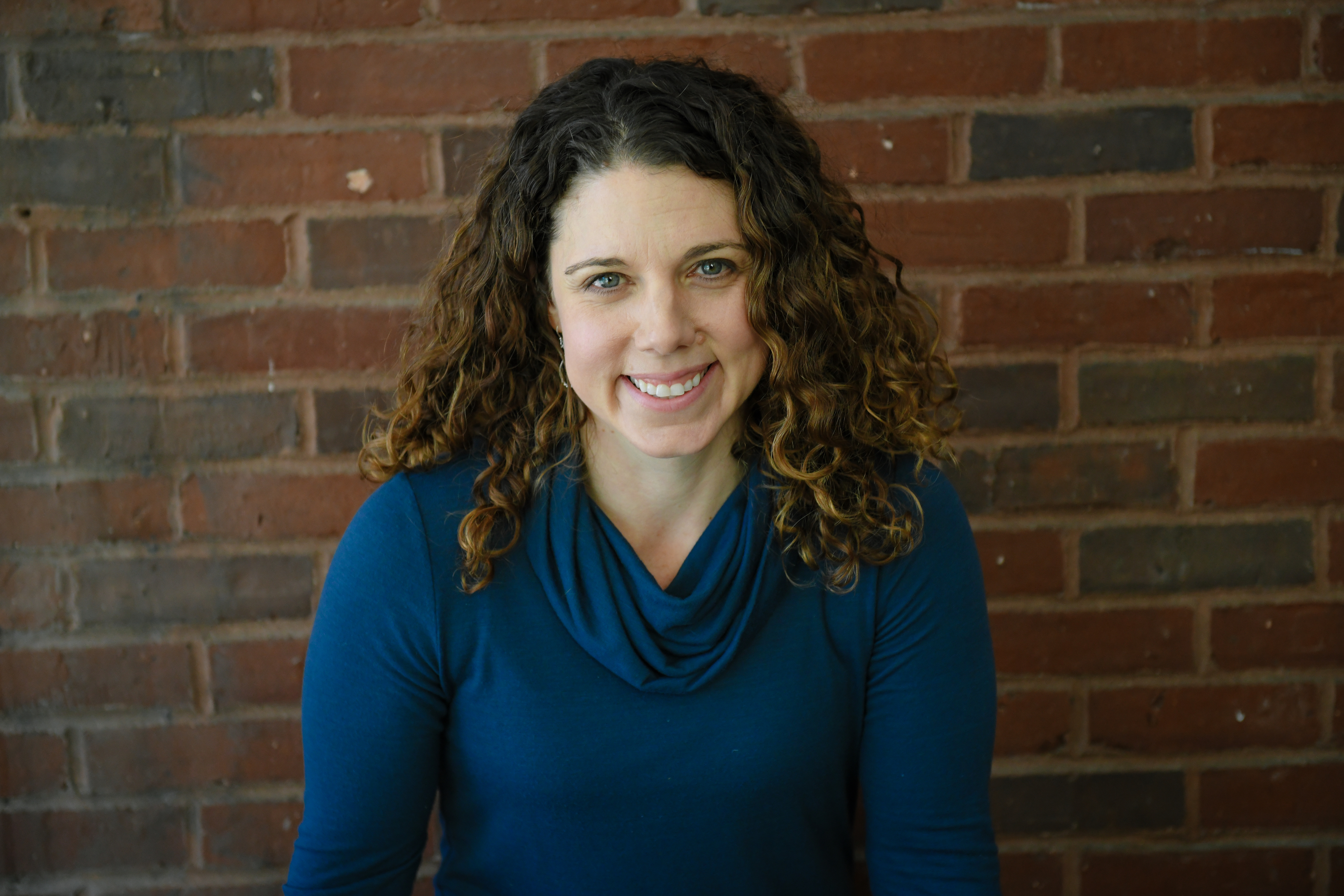 Rox encourages others to participate in similar coaching programs that focus on gradual, sustainable change. 
I would tell others, 'Take ownership of where you want to be, and start taking small steps to get there.'
---
PHOTO OF JAIME DRUNSIC BY FAITH NINIVAGGI