Jan 12, 2021
Top COVID-19 news
 Amid the pandemic, news is fast-moving – and sometimes confusing. Coverage is here to help. Our new series provides a clear, fact-based digest of the top news for health consumers.

Addressing a slow rollout
More than 27 million doses of vaccines from Pfizer and Moderna have been shipped out across the country. But according to data from the CDC, only 9.3 million people have received their first shots. The number of vaccinations is far fewer than the 20 million people that the Trump administration hoped would get their first shots by the end of 2020. In Massachusetts,  141,108 doses were administered as of Jan. 7, per a new, public dashboard that is updated weekly. That puts the state in the middle of the pack nationally. 

What can be done about that? The incoming Biden administration has a seven-point plan to dramatically increase vaccinations across the country. Outgoing Trump Administration Health and Human Services Secretary Alex Azar has recommended COVID-19 vaccination should be available to anyone older than 65 and all adults with a preexisting condition, in a sudden shift from the current plan, which prioritizes distribution to people in the highest-risk categories, including frontline health care workers and people in nursing homes. Currently, Massachusetts is following a prioritization plan based on risk of infection. Gov. Charlie Baker has said the state has not yet received new guidelines from HHS and will evaluate them when they are published. 

Massachusetts first responders receive vaccines
Roughly 45,000 fire fighters, police, and EMTs in Massachusetts began getting doses of COVID-19 vaccines this week. 
 
Where can first responders get the vaccines? There are 60 vaccination sites across the state where first responders can book appointments, including, starting Jan. 18, Gillette Stadium. The locations can be found here.

Massachusetts to launch "pooled" COVID testing in schools
Gov. Charlie Baker laid out plans for a pooled testing program, which would involve teachers, staff, and students being tested in batches of 10. The "batch" or "pool" would then be mixed and tested. If a pooled test result is positive, then everyone in the pool is given an individual diagnostic test. This approach vastly increases the number of people that can be tested using the same amount of laboratory resources as a single test.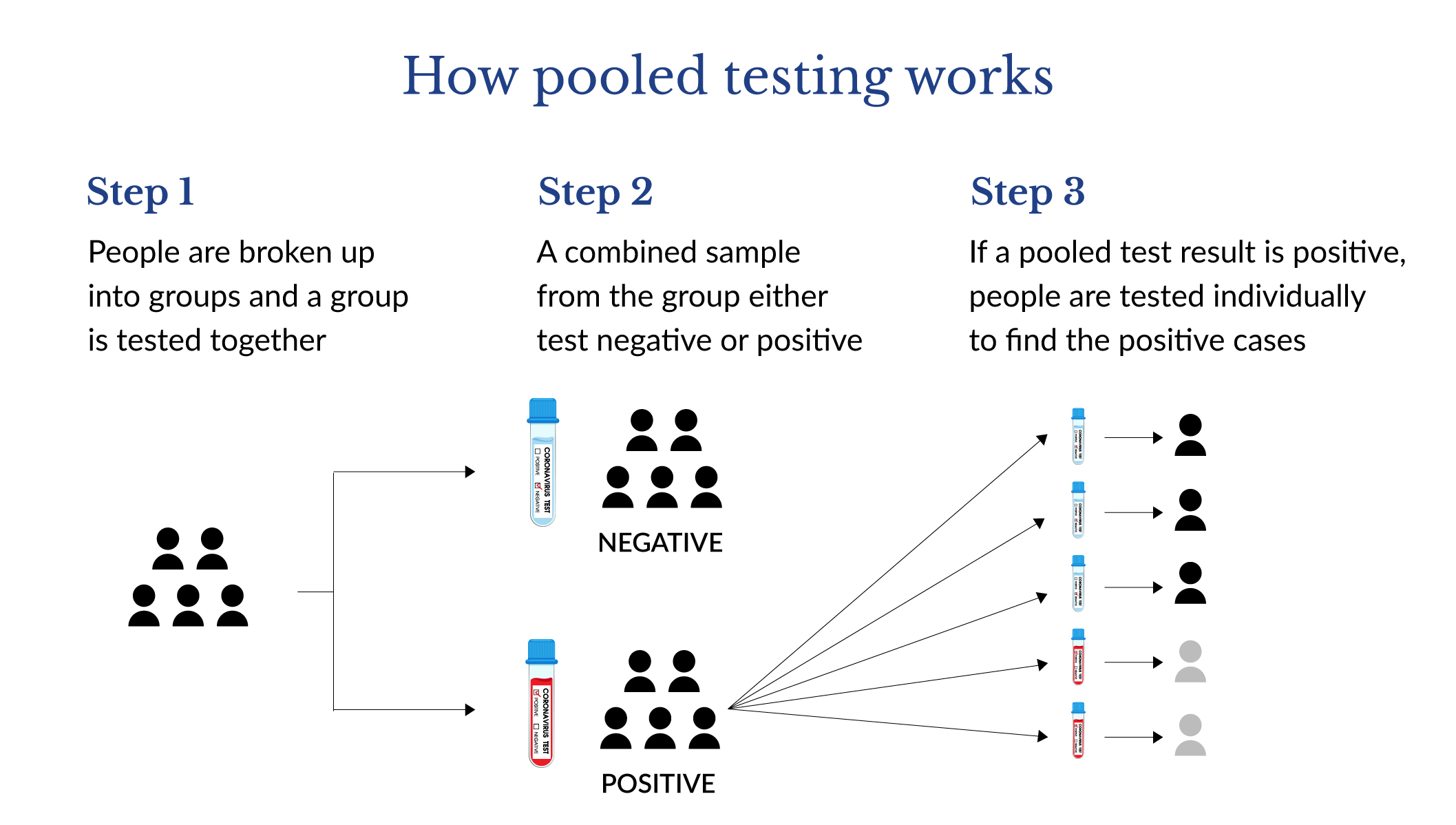 Where and when will it begin? Pooled testing will be available within the next month. School districts providing in-person or hybrid learning will be prioritized for testing kits. 

New vaccine development
Johnson & Johnson hopes to file next month for emergency authorization for its vaccine. AstraZeneca/University of Oxford may seek emergency authorization as early as the first week of March, and its vaccine could be available in the U.S. by April. 
 
What do we know about these vaccines? The Johnson & Johnson vaccine only requires one dose and is undergoing testing in a diverse pool of 45,000 volunteers. The AstraZeneca vaccine has been authorized for use in the United Kingdom and has been tested in a diverse group of more than 23,000 volunteers. No one who received it developed a severe case of COVID, the company says. Both vaccines can be stored at normal refrigerator temperatures.    

COVID numbers
The U.S. is seeing more than 244,000 new cases a day, overwhelming hospitals in some parts of the country, with an average 3,214 deaths a day. In Massachusetts, the Department of Public Health reports there are an estimated 90,567 active cases, with a 7-day average of positive tests of 7.2%, and 2,225 people hospitalized due to the virus. 
What do those numbers mean? It is more important than ever to wear a mask and maintain physical distancing and other public health measures.  A month ago, there were an average of 208,000 new cases and 2,305 deaths daily nationally. Massachusetts has seen the positivity rate and number of people hospitalized double since November.
Subscribe to our newsletter
Our top headlines in your inbox