Dec 29, 2020
How we can help keep each other safe
Masks, physical distancing and other measures can help protect the public during the next several months of vaccination roll-out, health experts say, urging safeguards even amid the bright hope the new vaccines bring. 
"I would continue to exercise the utmost caution and really stress the need to be vigilant," said Dr. James Colbert, an internist and senior medical director for delivery system innovation and analytics at Blue Cross Blue Shield of Massachusetts, "given that current infection rates are the highest they have ever been since we started tracking the coronavirus."
"Until every person in the U.S. can get a COVID-19 vaccine, continue to wear a mask, keep at least 6 feet between yourself and others, avoid crowds, and wash your hands often," the Centers for Disease Control agrees.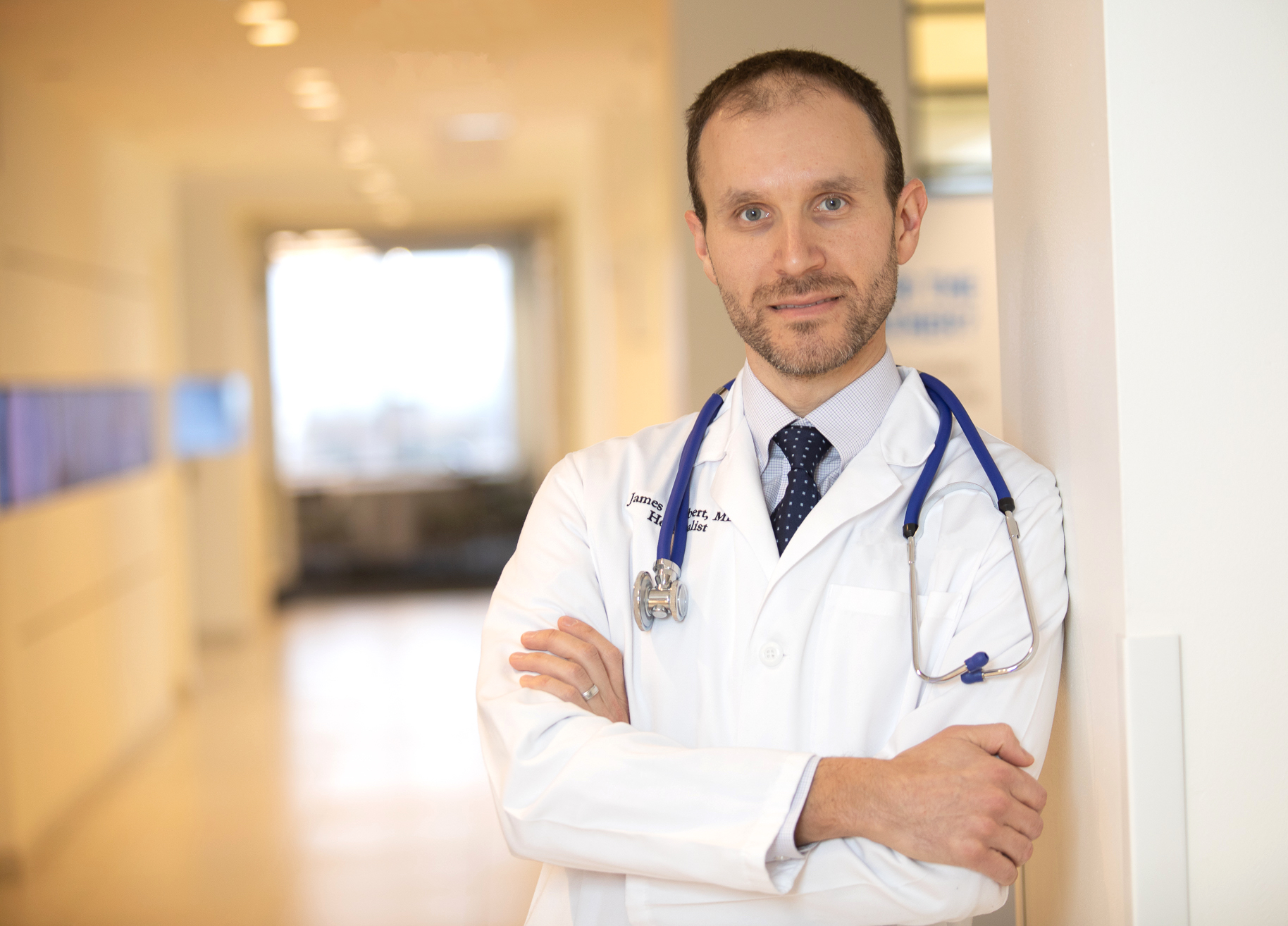 What steps can you take? 
Virologists use an evocative term to describe how various protective measures– such as wearing a mask, physical distancing, limiting interactions indoors, and frequent hand washing — provide layers of protection: the Swiss Cheese Model. 
Any one measure is imperfect and has "holes" through which the virus can infiltrate. But layered together, they can dramatically increase the chances of stopping transmission.
The Centers for Disease Control published guidance in December aimed at curbing high infection levels nationwide, detailing the kind of layered protective steps that individuals, public health authorities, and others can take: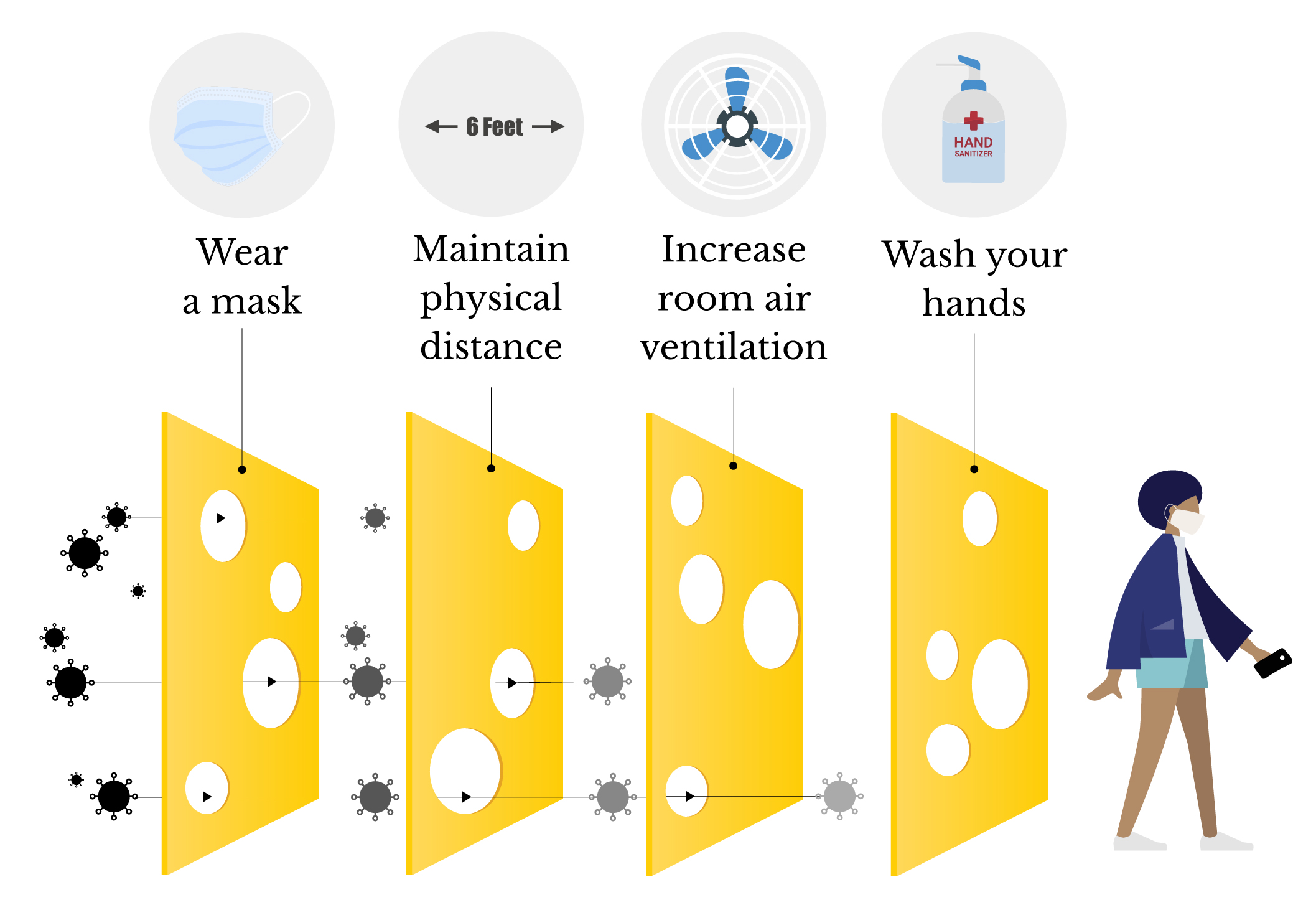 Universal face mask use to reduce transmission of the virus by tiny droplets from speaking, coughing or laughing
Maintaining physical distance from people outside your household, since the virus can be easily transmitted even by asymptomatic people
Increasing room air ventilation, for example by opening windows, since the virus is less likely to linger in the air in well-ventilated spaces
Avoiding nonessential indoor spaces and crowded outdoor spaces to reduce the risk of airborne transmission
Washing your hands thoroughly 
Postponing travel
Increasing testing to rapidly identify and isolate infected people
Promptly identifying, quarantining, and testing close contacts of people with known COVID-19
Protecting essential workers with adequate personal protective equipment and safe work practices
In other words, Colbert said, for now, ""I recommend wearing a mask when interacting with anyone outside of your home. Since you can't wear a mask while eating, I wouldn't recommend sharing a meal or going to a restaurant with someone you don't live with. Until a large percentage of the population has been vaccinated, we all need to continue to take the necessary precautions to reduce viral spread."
And taking these steps offers hope. 
"These combined strategies will protect health care, essential businesses, and schools, bridging to a future with high community coverage of effective vaccines and safe return to more activities in a range of settings," the CDC said. 
A healthier future
Two vaccines, manufactured by Pfizer and Moderna, have received emergency use authorization from the FDA, and are currently being administered to health care workers and nursing home residents nationwide, with other populations to follow. However, it will take months to vaccinate enough Americans to minimize the threat of the virus, Colbert notes. 
"For us to have a broad segment of the population vaccinated, we are really talking into the late spring or summer," he said. "And this timeline depends on both the production and availability of vaccine doses as well as the willingness of individuals to get the vaccine. For the vaccination to have a major impact on the spread of the virus, we have to have a substantial portion of the population vaccinated."
That's why taking personal steps to limit risk is essential, the White House Coronavirus Task Force said in a recent report to governors.
"The imminent arrival of vaccines provides hope; however, large-scale benefits of lower deaths and hospitalizations will only come after months of immunization," the report said. "Difficult but temporary changes in personal behavior are key to limiting disease and death until we bring the pandemic to an end."
Those crucial months of continued caution will be rewarded with the end of restrictions altogether, Colbert said.
And the more quickly a large percentage of people get vaccinated, the more quickly we all can get back to normal life.

"By the summer, if say 80% of the population of Massachusetts has been vaccinated, I think we can be much more able to live our lives," Colbert said. "People can be going to bars and going to concerts and sporting events with a stadium full of people. Those are not out of the realm of possibility." 
Did you find this article informative?
All Coverage content can be reprinted for free.
Read more here.
---
PHOTO OF Dr. JAMES COLBERT BY MICHAEL GRIMMETT