Jun 23, 2021
All aboard the Vax Express!
It looked like any other commuter train when it pulled into the Blue Hill Avenue station in Mattapan, but the Vax Express wasn't there to pick up passengers. It was there to vaccinate them. 
It was the first stop on the vaccination train's tour to bring free doses of COVID-19 vaccine to underserved communities throughout Massachusetts.
​Among the first recipients was 12-year-old Journey Johnson, a sixth-grader from Boston who was looking forward to a future of mask-free living.
​"I thought it was really important to get it," she said shortly after receiving a dose of the Pfizer vaccine. "The shots are slowing down the process of spreading the virus."
​Journey's mom, Donere Johnson, 39, said her daughter was nervous about getting the shot and initially balked at the idea. It took some motherly assurance that the shot wouldn't hurt and the promise of an ice cream treat to win her daughter over.
​For other vaccine seekers, like 18-year-old Joshua Ricketts Johnson, of Mattapan, it was the lure of the train — and a free $25 gift card given to all vaccine recipients — that brought him out.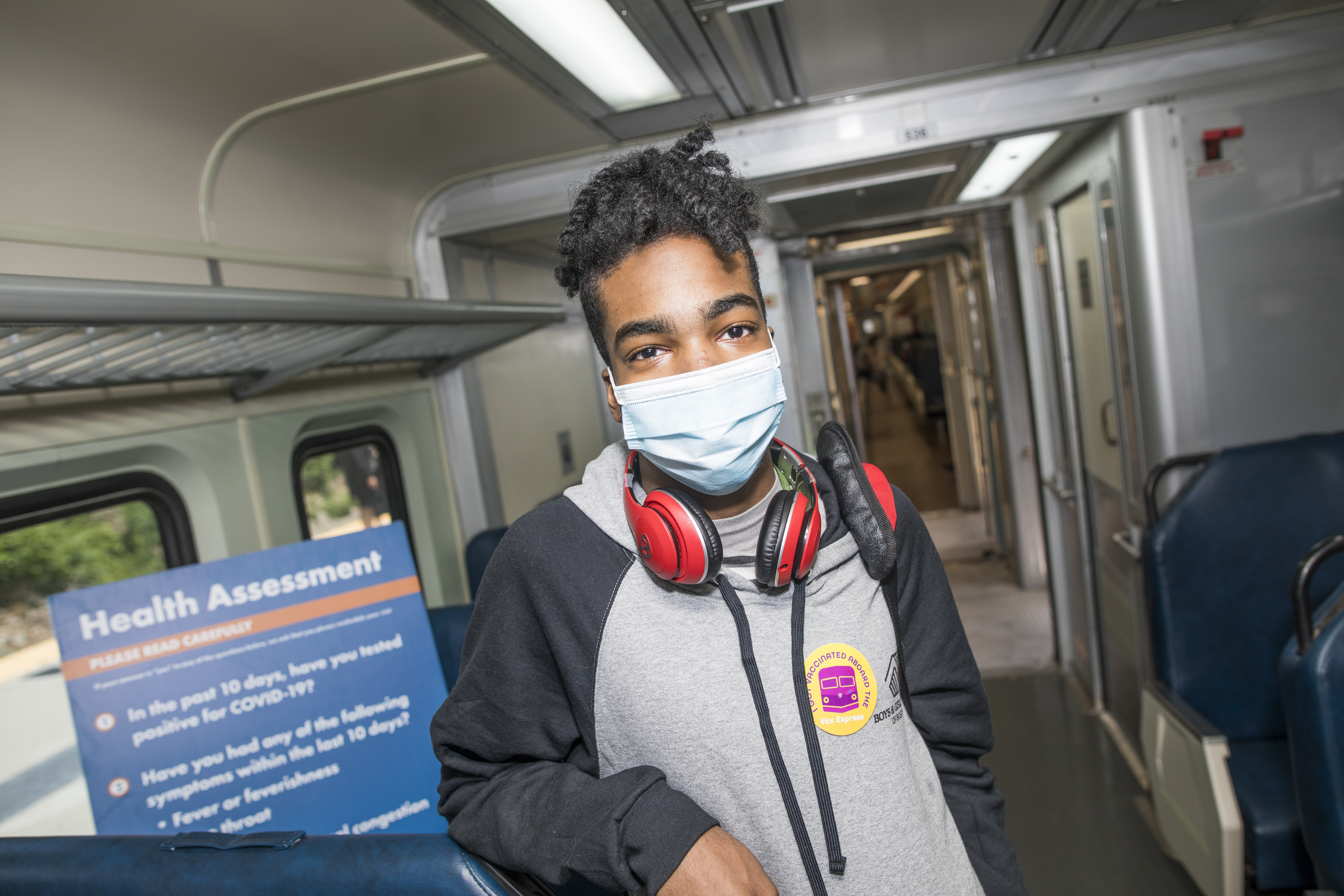 "I've loved trains since I was a little boy," said the high school senior, rattling off the technical aspects of the train's engine
​Ricketts Johnson also had a bit of advice for others — even those who may not be train aficionados. "Everyone my age or older should get the vaccine," he said. 
​It's the same sentiment expressed by representatives and sponsors of the statewide vaccination program, which also brings the Vax Express to Worcester, Lowell, Lawrence and Fitchburg. Second doses will be offered on the Vax Express from July 7-11.
​Officials hope such outreach in underserved communities will bring the total vaccination rate in Massachusetts to 85% of eligible adults. Currently, about 82% of the state's eligible adult population has received at least one shot, well above the national average of about 66%. However, many of the 20 hardest-hit communities continue to have vaccination rates that lag behind the rest of the state. 
​"The opportunity to get these vaccines to the communities we serve is important to all of us," said Ryan Coholan, chief railroad officer for the Massachusetts Bay Transportation Authority, as the Vax Express pulled in for its first stop. "Whether we serve one or 100, it's a victory for us."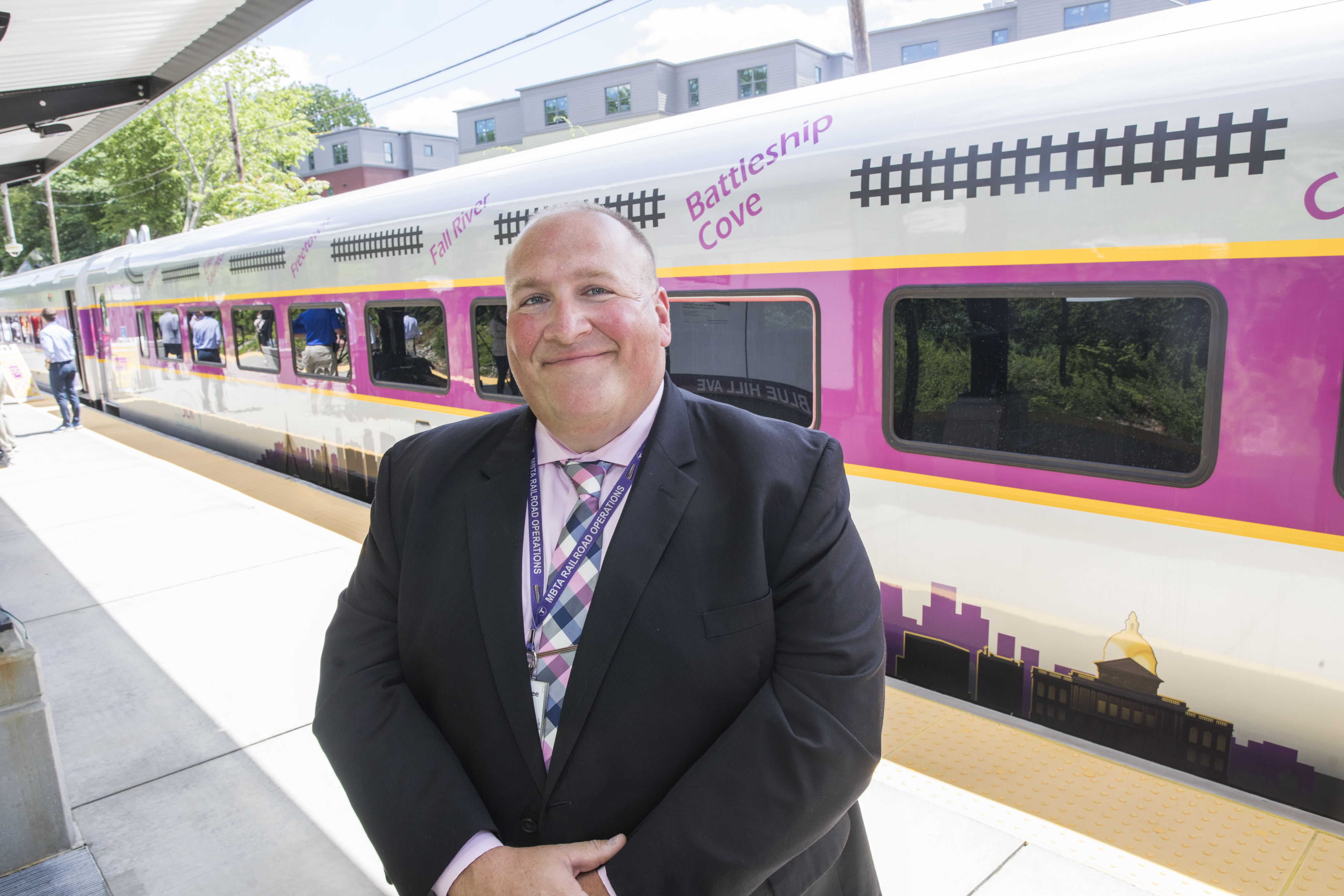 The Vax Express is a state government program, co- sponsored by Blue Cross Blue Shield of Massachusetts in conjunction with Keolis, which operates the state's commuter rail lines, and the MBTA. Vaccines on the train are administered by CIC Health and Cataldo Ambulance Service.
"The COVID-19 vaccination effort is the biggest public health campaign of our lifetime, and we're proud to support our state and local communities in that effort," said Andrew Dreyfus, president and CEO of Blue Cross, the state's largest not-for-profit health plan. "The Vax Express is one more innovative way to ensure equity in vaccination, helping to expand access to the communities that have suffered the most during the pandemic."
Dr. Sandhya Rao, chief medical officer for Blue Cross, said community outreach is an important step, not just to make access more convenient but also to help build confidence about the vaccines, which have gone through a rigorous testing and approval process.
These new vaccines give us the chance to return to the people and places we love.

- said Dr. Sandhya Rao
"They've been tested on hundreds of thousands of people, and more than 170 million shots have been given in the U.S. so far. Outreach like the Vax Express helps us share with our friends and neighbors our own experiences with vaccination."
Parents are among those working hard to build vaccine confidence. 
Leslie Milton, of Dorchester, said one of her teens is wary because of misleading information he read on the internet about how the shot was being used to "control" people.
​"I'm helping him get informed," she said as she sat down to get her own shot.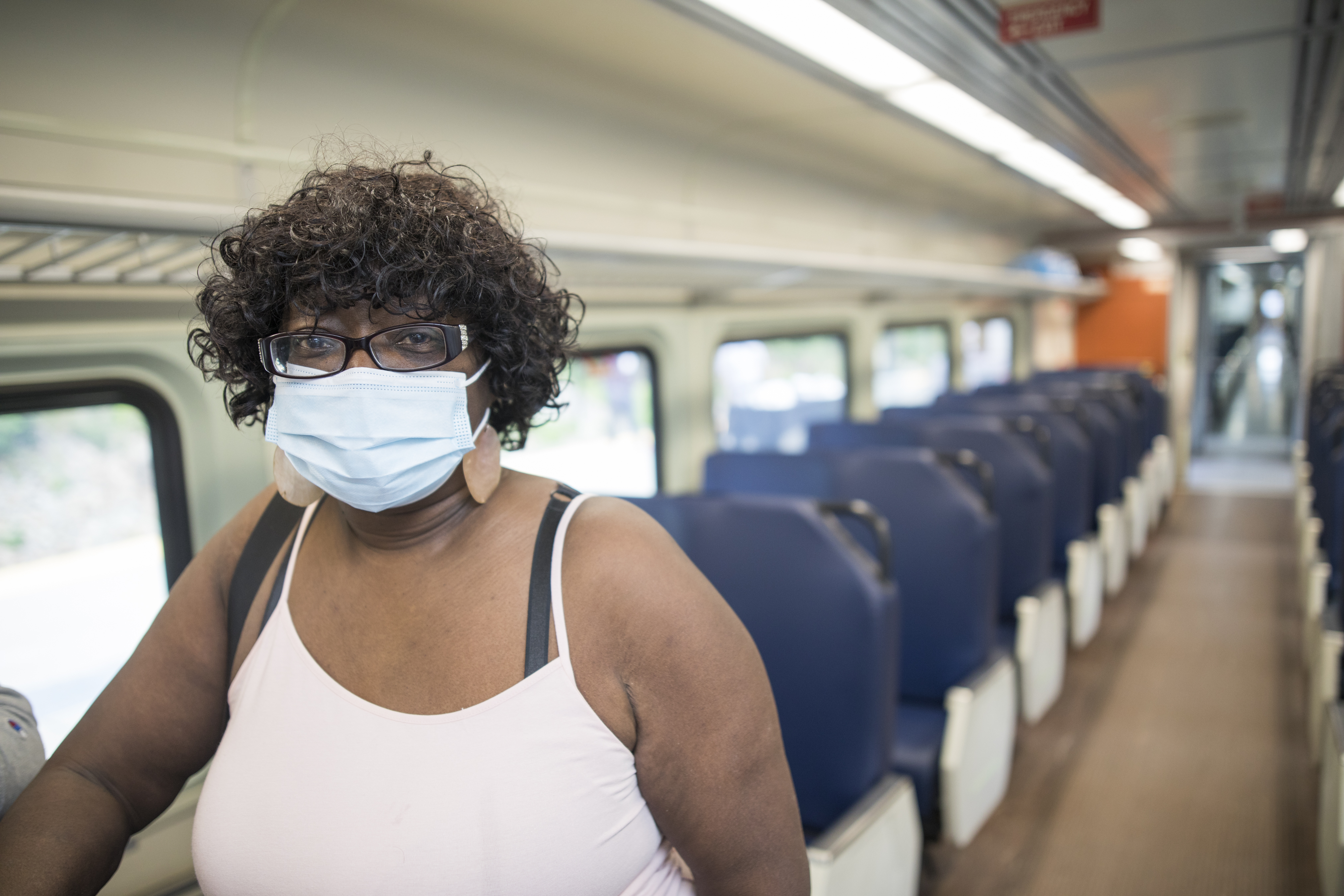 ​
Her other teen also balked until he learned he needed to get vaccinated before he could get a job. The Vax Express' $25 gift card was an added bonus. 
​"Do anything you can to get your child a shot," Milton says she tells parents, "because we don't know what this winter will bring."
​Vaccines are free and widely available to anyone 12 or over at a wide variety of locations in Massachusetts, including many supermarkets and pharmacies. To make an appointment or find a walk-up site, visit https://vaxfinder.mass.gov/.
Did you find this article informative?
All Coverage content can be reprinted for free.
Read more here.
---
PHOTOS BY NICOLAUS CZARNECKI