Apr 27, 2023
Finding a road to recovery
Patrick D well remembers when he started drinking. He was "just a kid" who wanted to fit in with the older guys he was hanging out with.
"I liked being outside of myself, liked how it felt," said Patrick. "I had a lot of fun, until it wasn't fun anymore."
Those first drinks led to drug use and, eventually, an inability to control his use of either drugs or alcohol, Patrick recalls. Patrick is not alone. More than 40 million Americans - 14.5% of the population – reported experiencing a substance use disorder from 2019 to 2020, defined by two or more of the following characteristics exhibited within the last 12 months:
The substance is often taken in larger amounts or over a longer period than intended
There is a persistent desire or unsuccessful efforts to cut down or control substance use
Significant time is spent getting, using, or recovering from the substance
A strong desire or urge, to use the substance
The majority, more than 28 million people, experienced alcohol use disorder.
A carpenter by trade, Patrick was in and out of detox centers, rehab facilities, and halfway houses for years trying to end his addiction.
"I wasn't successful until the pain became great enough and I had to make a decision to either get sober or die," he recalls.
The path of addiction
Dr. Greg Harris, a psychiatrist and senior medical director of behavioral health for Blue Cross, says that pattern is not uncommon.
"The person starts out seeking intoxication — chasing a high — then their illness progresses to the point where they experience a new normal, in which they drink or use drugs to avoid withdrawal," he said. "It becomes a vicious cycle"
The cycle causes enormous stress.
"There's a paradoxical resilience in many people with SUDS," said Harris. "They may be able to keep up a front at work and even with family, even as they spend more time an energy getting drugs or alcohol and hiding their addiction, which compounds the trauma they experience. They keep things going until they can come to a realization of the negative cycle and its consequences."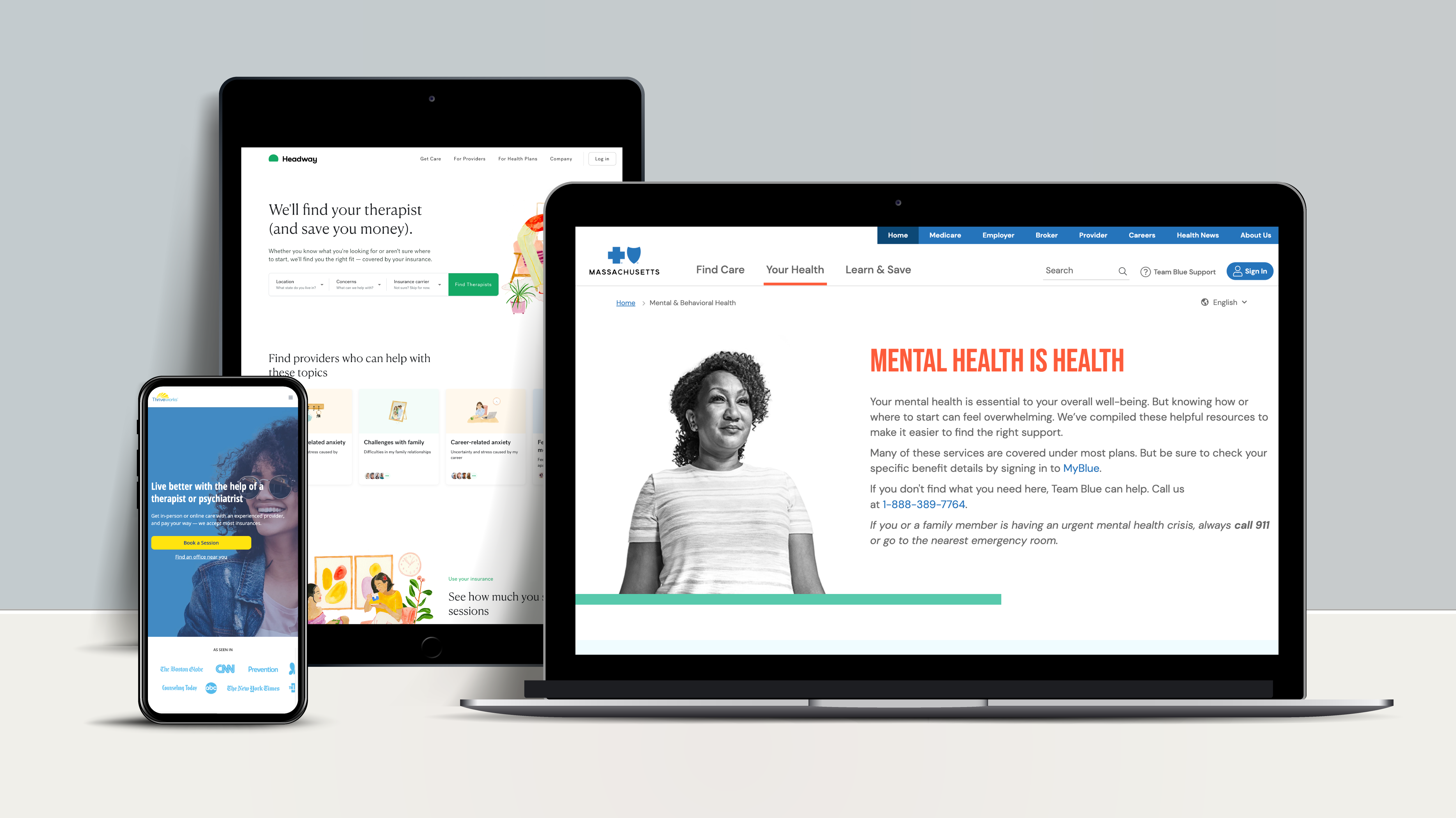 New options
Amid rising rates of substance use, Blue Cross is offering a variety of benefits to meet the needs of members.
An in-house mental health care management program staffed by specially trained nurses and social workers helps ensure members recently discharged from inpatient care have therapists, are taking prescribed medication, can make it to counseling sessions, and that their basic needs – food, housing, social supports - are being met.
The company has reduced or eliminated member costs such as co-pays for medication-assisted treatment, expanded access to mental health care via telehealth, and offered new options to employers to allow them to waive cost-shares for therapy and medication.
Blue Cross also is providing incentives to primary care practices to incorporate mental health care, driving a holistic health care approach that considers both mind and body, leading to better, more collaborative and coordinated care.
"We should be screening patients annually for mental health issues and substance use disorder just like we screen for diabetes, cancer, and other medical conditions," said Harris. "This will help to normalize mental health care, as well as help us identify mental health concerns."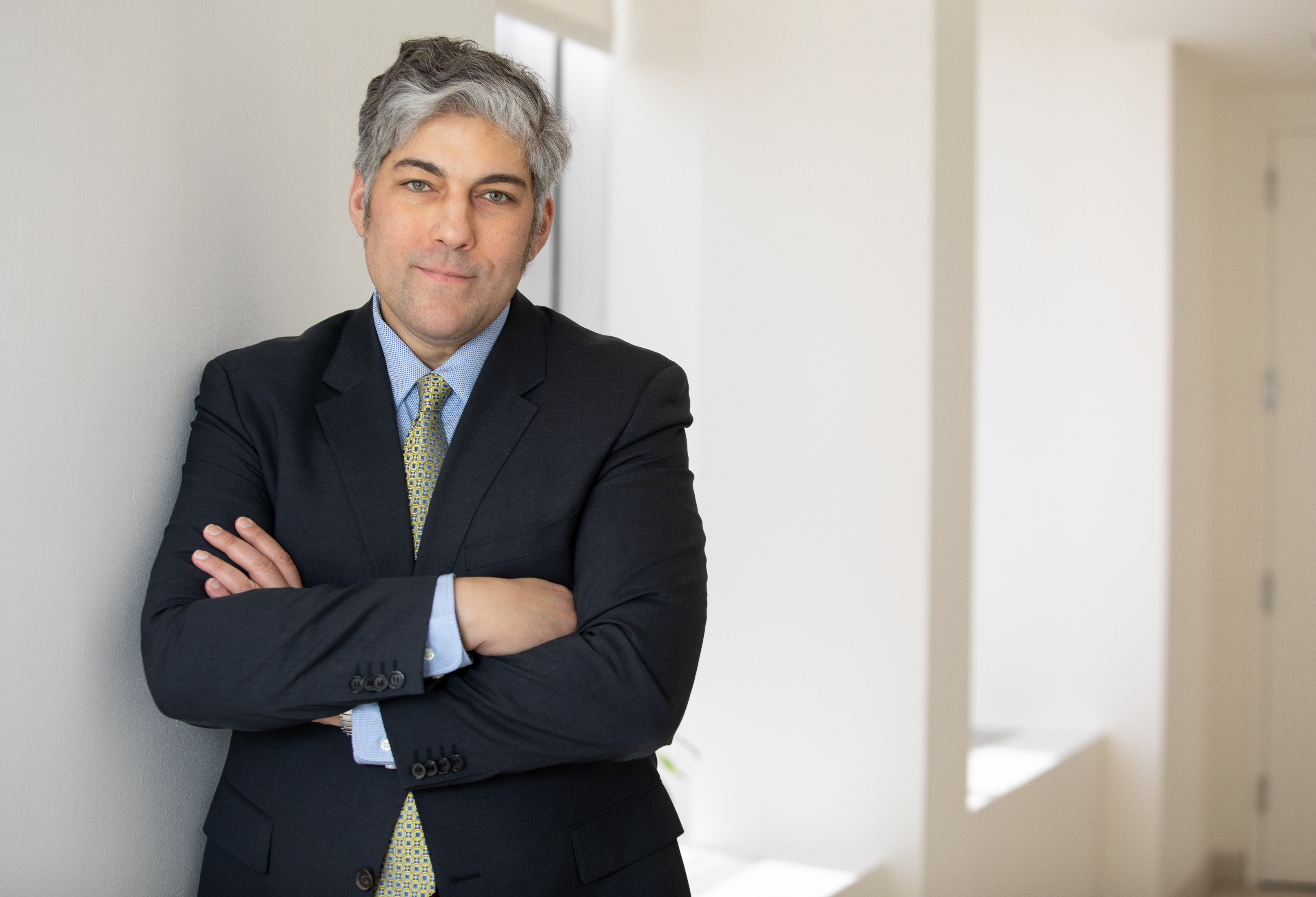 To address a shortage of clinicians, Blue Cross has added new primary mental health groups to its network, including Thriveworks, Headway, and Refresh. These practices bring together independent psychiatrists, psychologists and therapists into networks that can meet the needs of a broad array of patients, including those dealing with SUDS, both in-person and through telehealth.
And to help members dealing with substance use disorder, Blue Cross has contracted with Aware Recovery to provide members with in-home recovery counseling and support delivered by a small care team that includes a therapist, social worker and recovery coach. The insurer is also partnering with Forge Health, a group that specializes in the treatment of substance use disorder, trauma and co-occurring conditions experienced by first responders.
A powerful story
The father of two small children, Patrick has now been sober for 12 years. During his journey, as a member of the New England Regional Council of Carpenters, Patrick had coverage from Blue Cross Blue Shield of Massachusetts.
The union's Carpenter Assist Program which is led by union members and provides a wide array of professional, personal and social support for members, also connected Patrick with Alcoholics Anonymous and helped make sure he stayed with the program.
"They accepted me, told me to take the cotton out of my ears and put in my mouth," meaning to listen and learn from others, Patrick recalls.
It was the kind of "tough love" he says he needed. And now, he is eager to share his story and urge others to get help too.
"I'm lucky enough to belong to a union that did everything it could to help me get and stay sober. So many people helped me, the only thing I can do is help others." 
- said Patrick.
Are you a Blue Cross Blue Shield of Massachusetts member who is looking for help with substance use? Call 1-888-389-7764 or use our Find a Doctor & Estimate Costs tool to find licensed therapists and treatment centers.
---
PHOTO OF DR. GREG HARRIS BY MIKE GRIMMETT