Mar 7, 2023
Help wanted
Access to mental health care is a top priority – and key challenge – for Massachusetts employers and employees, a new survey reveals.
The survey, commissioned by Blue Cross Blue Shield of Massachusetts and conducted by the Boston Business Journal, is based on responses from 1,200 employers and employees from a broad representative range of industries in the commonwealth.
"We can see from this survey that as we emerge from the pandemic, employees are facing more mental health challenges than ever before," said Dr. Greg Harris, a practicing psychiatrist and senior medical director of behavioral health at Blue Cross Blue Shield of Massachusetts. "And employers across the commonwealth are looking for ways to meet those needs." 
Among the survey's findings:
Nearly 80% of employers say their employees' mental health challenges have increased since 2019
Nearly three-quarters of employers rate their employees' mental health as very good or excellent, but less than half of employees rate their own mental health that way
40% of employees would leave their job for another one that offered better mental health benefits, and the same number of respondents say they wish they had more paid time off or flexible hours to deal with mental health issues.

"While there is no doubt about the urgent need," said Harris, "there is also a valuable opportunity right now for employers to let employees know of the resources they have available, and to give them the time, space and support to use them."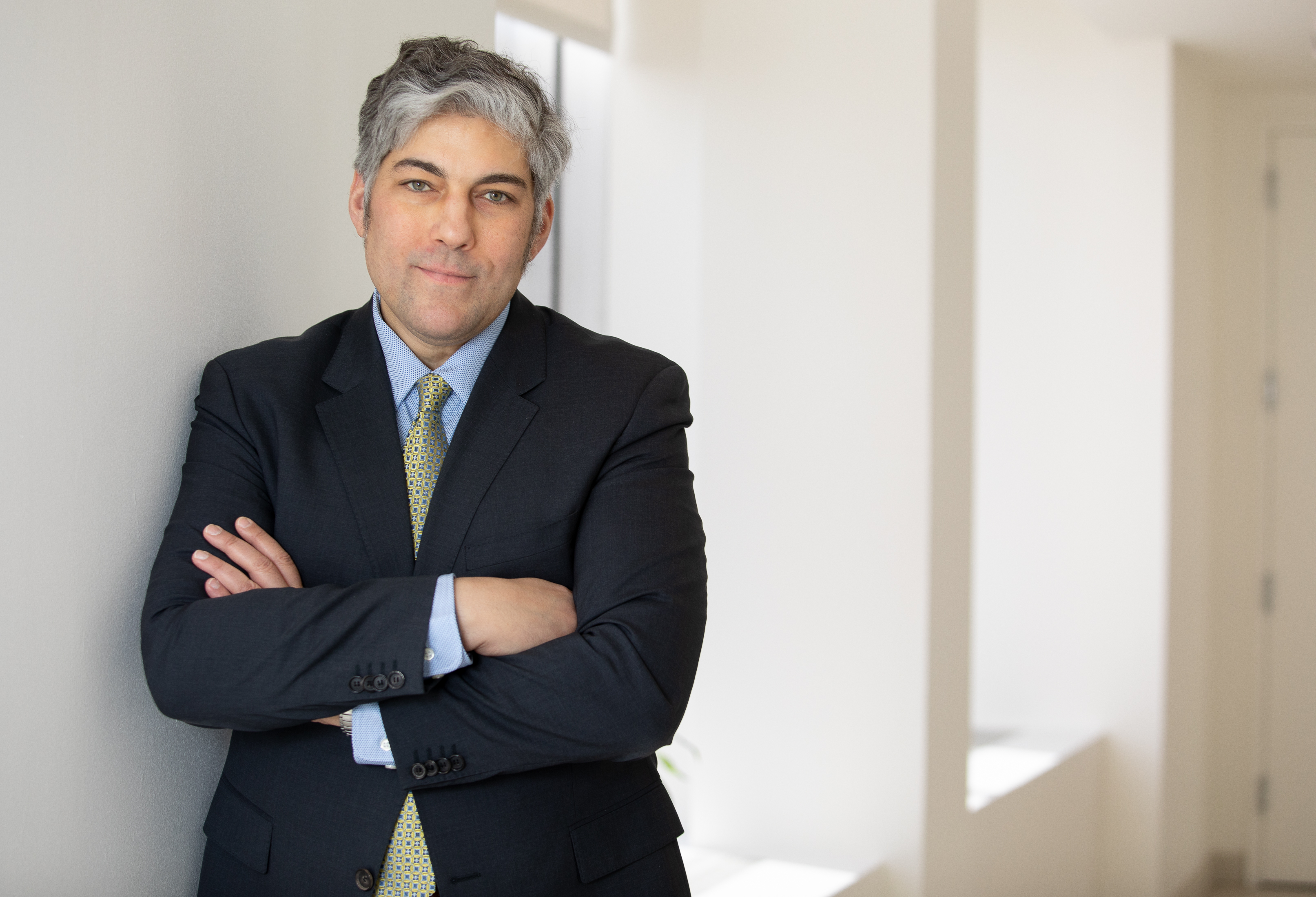 Recognizing the challenge 
Federal data show increases of about 400% in the rates of adults reporting symptoms of anxiety disorder or depressive disorder between 2019 and 2023. Massachusetts employers are seeing the effects.
"We have seen an increase in behavioral health services since the pandemic, a real shift in the trends we saw for many years prior," said Donna Clancy, manager of benefits strategy at Eversource, one of the state's largest private employers, with approximately 9,300 employees, half of whom are based in Massachusetts.
As employees grapple with mental health challenges, they are looking for an empathetic workplace, business researchers say. 
What we're seeing, especially with the new emerging leaders of this new generation of our workforce, they are looking to work in organizations that care about them


said Michael Lara, diversity, equity, inclusion and belonging manager for the Boston Red Sox and Fenway Sports Management
That goes for family support as well, amid rising rates of poor mental health among young people. Blue Cross' survey found family issues were the No. 1 source of stress among many employees. 
"We know if your child is experiencing stress, it's going to stress you out, even as you respond to people you need to help," said Mike Jefferson, director of the member assistance program of the Professional Firefighters Association of Massachusetts.
Seizing the opportunity to meet mental health needs
Employers are taking innovative steps to improve mental health care support Harris said, noting new benefits such as digital coaching programs, $0 copays for therapy and medication to remove financial barriers, rebranding sick days as "wellness days" so they can be used for mental health, employee webinars with therapists, and mind/body benefits that reimburse employees for mindfulness apps and massage and acupuncture services.  
"We've added many programs, including Learn to Live, which is a digital mental health support program, and Virgin Pulse, a wellness program that offers self-care," said Clancy. "And we take an active role to support our employees. For example, our employee assistance program offers five free therapy sessions, and we coordinate directly with Blue Cross to ensure employees can get more services for longer-term treatment if needed."
The firefighters association takes a hands-on approach with its 4,000 members. 
"We have trained peers, many with experience overcoming challenges themselves, who act as advocates and liaisons," said Mike Jefferson. "If they see something going on with a firefighter, they can ask: 'Hey, how you doing? Do you need anything? I've been there too.' And we'll work with Blue Cross to get them where they need to go, whether it's just someone to talk to, or it's a 30-day inpatient program."
 

The Red Sox' employee resource groups have proven valuable in building a supportive culture, Lara said: "They are an important way to both create a feeling of inclusion for our diverse employees and also provide mental health support."
Such measures help combat stigma around mental health in the workplace, noted Harris. "Most people are still very private about mental health, especially at work – and many employers, as a result, are not aware of the challenges their employees are facing. The more these issues can be discussed openly, the more help health plans and employers can provide."
Blue Cross, the state's largest not-for-profit health plan, has increased its network of clinicians by nearly 50% in the past five years and has created a mental health advocate program to help match members with clinicians and other resources tailored to their unique mental health needs.  
"Our survey shows we are moving in the right direction, but there is an opportunity to do even more," Harris said. "Everyone—employers and health plans—is trying to do better. I think these results will lead to a very productive dialogue about how to structure a strong mental health benefit and also how to make it easier for employees to access care when they need it."
---
Are you a Blue Cross Blue Shield of Massachusetts member who is looking for a therapist? Call 1-888-389-7764 or use our Find a Doctor & Estimate Costs tool to find licensed therapists. Check out more resources here.
---
All Coverage content can be reprinted for free.
Read more here.