Jul 24, 2023
A strong case for colon cancer screening
Mark Moore was at his routine physical appointment with his primary care provider in 2019, when his doctor asked him if he had a family history of colon cancer.
"I said, 'I don't think so, but we don't really talk about our medical history a lot in my family.' He recommended a colonoscopy," recalled the 53-year-old Teamster who is a father of three from Durham, N.C.
A few months later, Moore got a colonoscopy, and the doctor found and removed two polyps, one of which had an early stage of cancer.
Moore had a second surgery to ensure all the cancer was removed and now undergoes regular colonoscopies and blood work to ensure his cancer doesn't come back.
As a cancer survivor, Moore considers himself fortunate. "I know others who got diagnosed with stage 4 colon cancer because they didn't get screened or they didn't ask about symptoms," he said.
I'm blessed that my cancer was caught early and was treatable
Mark Moore
Moore's journey led him to become a colorectal cancer advocate, particularly within the African-American community. "I tell people that cancer doesn't discriminate. Don't wait to get screened! I know it can be scary, but if you catch colon cancer early, you have a good chance of beating it."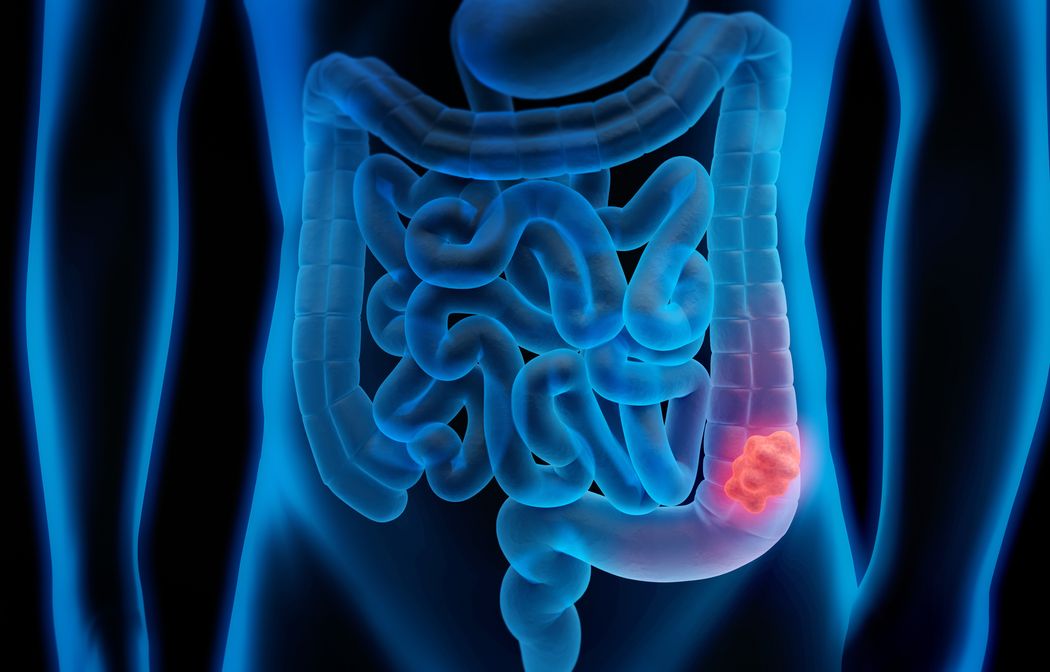 Screening options
Dr. Adjoa Anyane-Yeboa, a gastroenterologist at Massachusetts General Hospital and an assistant professor at Harvard Medical School, agrees. "When colon cancer is detected early, patient survival rates are over 90%," she said.
And, she said, these days there are different kinds of screening tests for colorectal cancer.
Options include home-based stool tests done every 1-3 years, or colonoscopies, which are done every 10 years and require at-home prep and transportation to and from the procedure. The screening tests are covered by insurance with no out-of-pocket cost to patients.
If a home test shows an abnormal result, a colonoscopy is recommended, Anyane-Yeboa noted (that procedure is also covered by Blue Cross Blue Shield of Massachusetts with no out-of-pocket cost).
"Because there are different options, I encourage each patient to have a conversation with their doctor to help determine the test that's best for them," said Anyane-Yeboa. "The best test is the one that gets done."
It's also important, she added, to be aware of the risk factors for developing colorectal cancer and steps patients can take to boost their health:
Risk factors
Age. Starting at age 45, patients should discuss screening options with their doctor
A family history of colorectal cancer. "It's important to talk to family members about diseases that run in your family and how they may impact you."
Inflammatory bowel disease, ulcerative colitis or Crohn's disease
Healthy habits
Eat a diet that is high in fiber and fruits and vegetables and low in processed foods and red meat
Stay physically active (150 minutes a week)
Maintain a healthy weight
Limit alcohol
Quit or cut back on smoking
Routine preventive health care is important, Anyane-Yeboa said. "Having a primary care provider and talking with them about recommended screenings is one of the best ways to improve screening rates."
If a patient has symptoms — such as changes in bowel habits, new constipation, narrowing of stool, blood in stool, abdominal pain, bloating, unintentional weight loss or unexplained fatigue  — it's important to contact your primary care provider as soon as possible and find out whether a diagnostic colonoscopy is the right next move.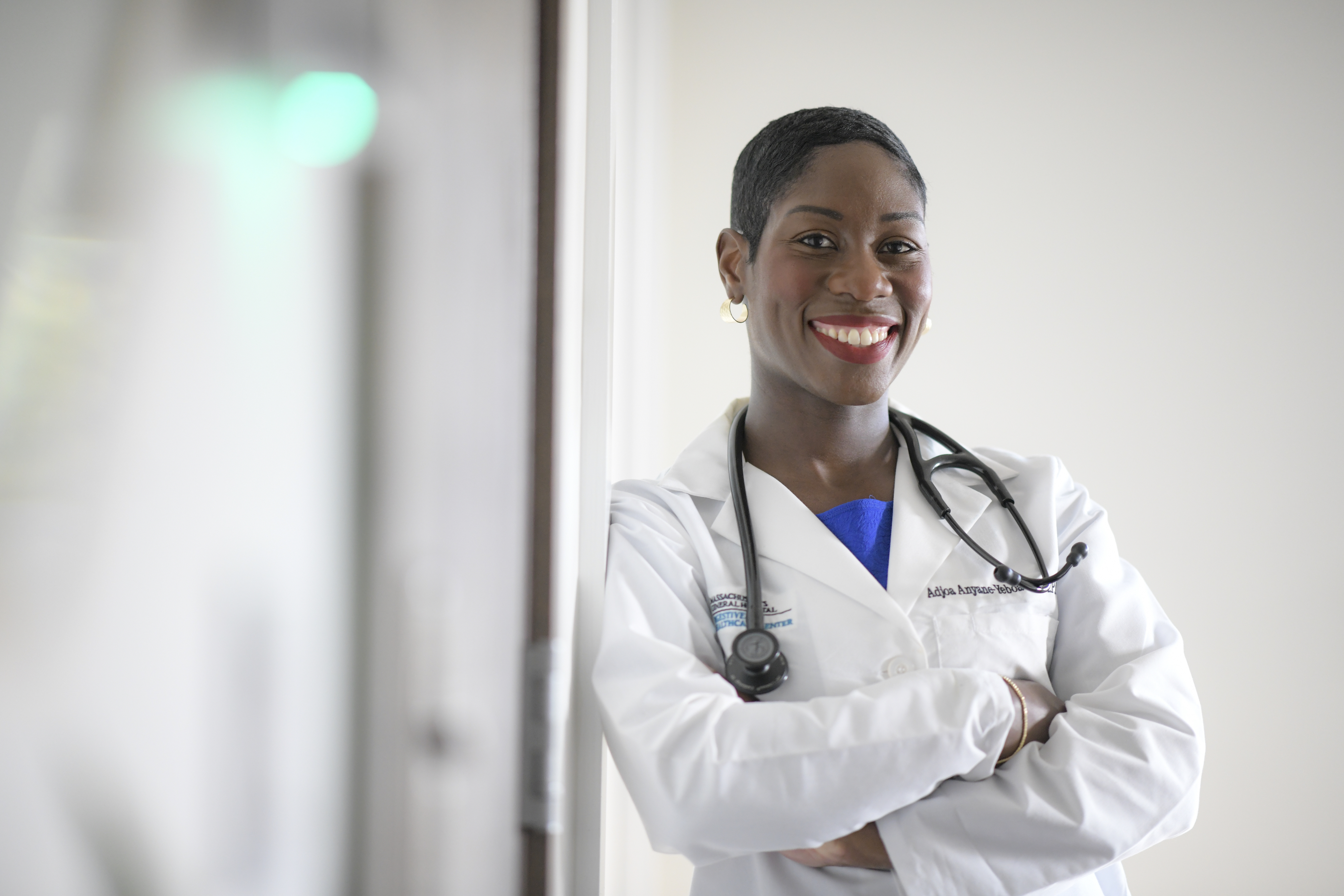 Addressing inequities in care
Due to long-standing inequities that have created racial disparities across many health measures in the U.S., Black Americans are more likely to be diagnosed with and die from colorectal cancer, notes Anyane-Yeboa.
"Black patients have the second highest incidence of colorectal cancer mortality in the U.S., after Native Americans," she said.
---
Researchers have found 42% higher incidence rates of colorectal cancer in Black patients compared to white patients and a 19% higher rate of mortality
---
Data from the state's largest not-for-profit health plan, reflecting 2021 claims for 1.4 million Blue Cross Blue Shield of Massachusetts members, found colorectal cancer screening rates are 8% lower among Asian and Hispanic patients than white non-Hispanic patients and 10% lower among Black patients.
The health plan is taking several steps to work with providers to address these inequities in care, including new payment models with providers that link financial incentives to improvements in health equity. The health plan also funded $25 million in grants for 13 of the state's largest provider organizations, in addition to sharing comprehensive data on health disparities with health systems, and creating a collaborative learning community to develop and test solutions. 
Anyane-Yeboa advises clinicians to look for barriers that may keep patients from getting recommended care—such as an inability to take time off work, lack of access to transportation or childcare, and feelings of fear or stigma about the colonoscopy procedure. Options such as home tests can help address such challenges.
"We in the health care system, including clinicians and insurers, need to do a better job of understanding the barriers to screening that exist among different populations, and developing population-based strategies for eliminating those barriers," she said.
Patients can take action too, Moore said.
I encourage everyone to talk to their family members about their medical histories—we can't keep these things a secret—and find a doctor they trust and be honest with them about how they're feeling. It can save your life.
- Mark Moore.
Did you find this article informative?
All Coverage content can be reprinted for free.
Read more here.
---
PHOTO OF DR. ADJOA ANYANE-YEBOA BY FAITH NINIVAGGI
PHOTO OF MARK MOORE FROM FIGHT COLORECTAL CANCER