Apr 6, 2023
Doctor — and patient — know best
A growing movement toward engaging patients in their own health care and treatment decisions is gaining momentum among clinicians and health plans, and improving health outcomes while helping to address health inequities.
For example, at Beth Israel Lahey Health, a new effort encourages patients to play a greater role in deciding the type of colorectal cancer screening they will get.
---
The work has led to a 10% increase in overall colorectal cancer screening rates, including a 15% increase in less-invasive at-home tests. 
---
"The results we are seeing are very exciting," said Dr. Kim Ariyabuddhiphongs, associate chief medical officer at BILH's Performance Network, who is leading this work. "At BILH, we strive to help our patients and their families live healthier lives and believe strongly in the importance of patient engagement. We began this effort two years ago with a group of 200 physicians who care for hundreds of patients as a way to both improve the patient experience and increase colorectal cancer screening rates."
Currently, BILH is expanding this effort to reach more of its patients, Ariyabuddhiphongs said. "Every month a new cohort of patients becomes eligible for outreach."
Research shows that when providers explain all of a patient's options and ask for and respect their values and preferences, patients are more likely to follow through with treatment and experience better health outcomes overall, she noted.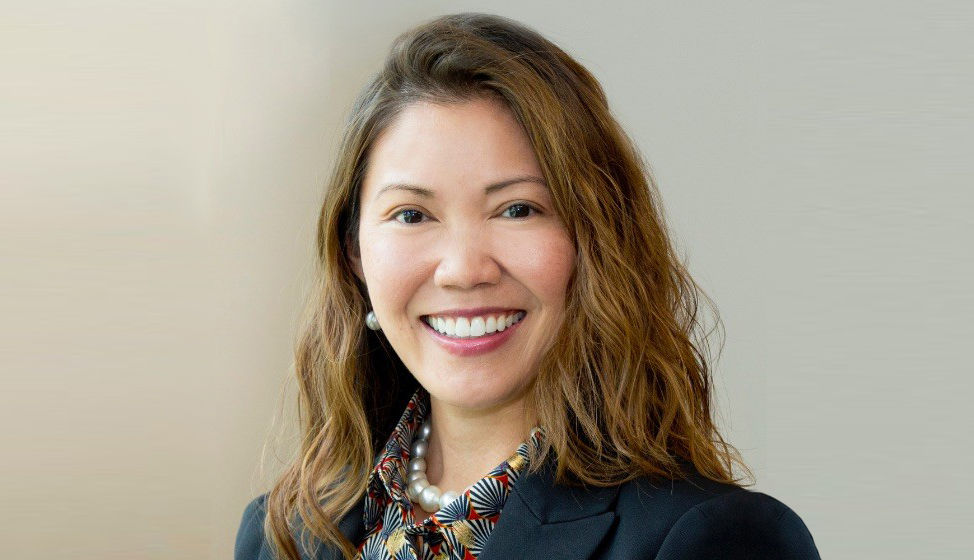 Starting a conversation
As part of the program, patients approaching age 45 or who have health factors that put them at a greater risk for developing colorectal cancer receive an email before their upcoming doctor appointment referring them to a decision aid that was designed with input from patients and clinicians and has been translated into six languages. 
For instance, a colonoscopy involves more prep and procedure time and is a more invasive procedure, but can be performed just once every several years for most patients. A home screening test is more convenient and less invasive, but must be completed every year. 
"Our team identified colorectal cancer screening as a good fit for greater patient engagement because there are multiple options patients can choose that have different impacts on their daily life," Ariyabuddhiphongs said. "We decided to send the decision aid in advance of the doctor visit because we want patients to learn about their options so they can have an informed discussion with their provider and then come to a shared decision about which tests to undergo, if any."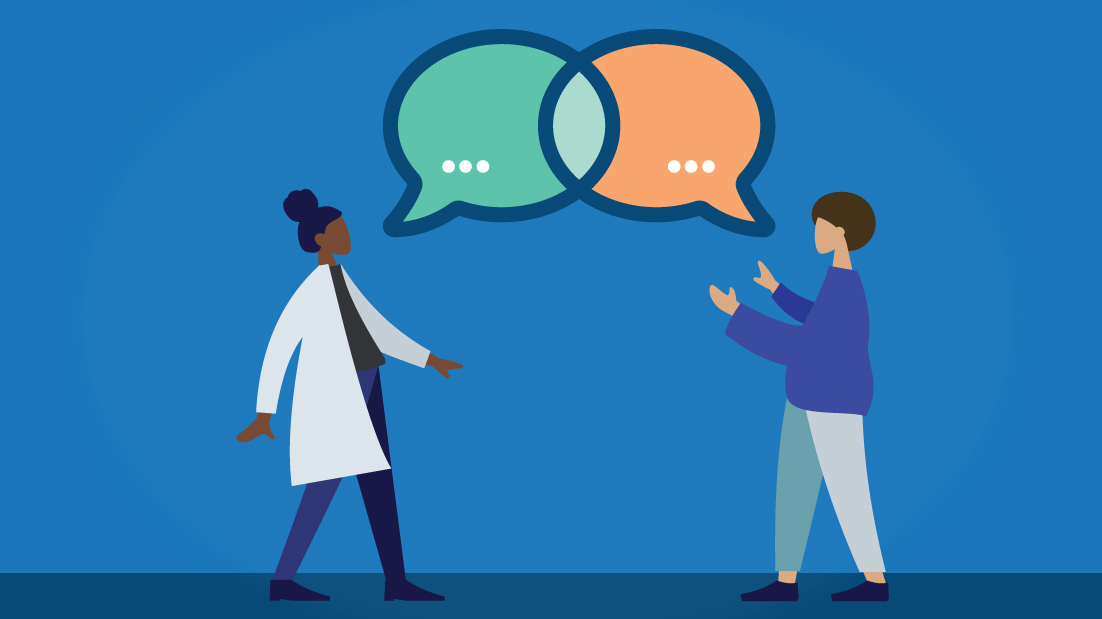 Shared decision-making is a shared goal
The concept of "shared decision-making" between patients and providers is a shared goal among many health care providers and health plans, including Blue Cross Blue Shield of Massachusetts. 
"We want to encourage all providers to make shared decisions with their patients on important health care matters," said Dr. Mark Friedberg, an internist and senior vice president of performance measurement and improvement at Blue Cross. 
When it comes to their care, we believe patients should understand the options they have, talk through those with their clinician, and come to a shared decision that is consistent with their values and preferences

Dr. Mark Friedberg said
In addition to improving the patient experience and the quality of care patients receive, Friedberg says the approach also helps reduce racial inequities in care, a priority for the health plan. 
Data from the health plan reflecting claims for 1.3 million Blue Cross members reveals that colorectal cancer screening rates are 7% lower among Hispanic patients than white patients and 10% lower among Black patients.
Ariyabuddhiphongs noted that her team is analyzing the data from this effort to see if it decreased racial and ethnic inequities in colorectal screening rates among patients.
Soon, Blue Cross would like to integrate shared decision-making measures into the quality measures it uses to pay providers, just as it aims to integrate health equity measures into provider contracts. That would provide financial rewards to practices that adopt shared decision-making practices, just as the insurer has long provided financial incentives for high-quality, high-value care. 
Charting progress
Ariyabuddhiphongs said BILH conducted provider and patient surveys before launching the decision aid and will continue to conduct surveys  to chart the initiative's progress. They also will continue to monitor colorectal cancer screening rates. 
Initial feedback from clinicians has been positive, Ariyabuddhiphongs said. 
"Providers have told us they like having the decision aid to prompt and facilitate a discussion around screening. They tell us, 'Patients will bring this issue up before I do.' "
She said BILH is exploring other areas to expand the program, including screening for breast, lung and prostate cancer, advanced care planning, and treatment for patients with diabetes.
We want to do all we can to ensure patients have the information and support they need to discuss their care with their clinician and make decisions that are going to be the best for them and their families
Ariyabuddhiphongs said.
Did you find this article informative?
All Coverage content can be reprinted for free.
Read more here.
---