Jul 8, 2020
Why it's important for kids to get vaccinated now
Vikki Devine, a Springfield mom of an 8-year-old, knows there's no vaccine yet for the coronavirus – but she's not going to let the pandemic stop her from making sure her child is vaccinated against a slew of other dangerous and preventable illnesses.
"It's extremely important right now that children are vaccinated," Devine said. "Putting off vaccines for children is just asking for trouble."
That's the right attitude, according to Massachusetts clinicians who are urging parents to ensure their kids are vaccinated amid the spread of COVID-19, warning that a drop in immunization rates could lead to another public health crisis.  
"Overall, most practices have seen a dip in vaccinations due to parental concerns about the pandemic," said Dr. Shirley Huang, chief of general pediatrics at Floating Hospital for Children at Tufts Medical Center. "What we're afraid of is in the midst of this pandemic there could be another outbreak of measles or something else that can be prevented."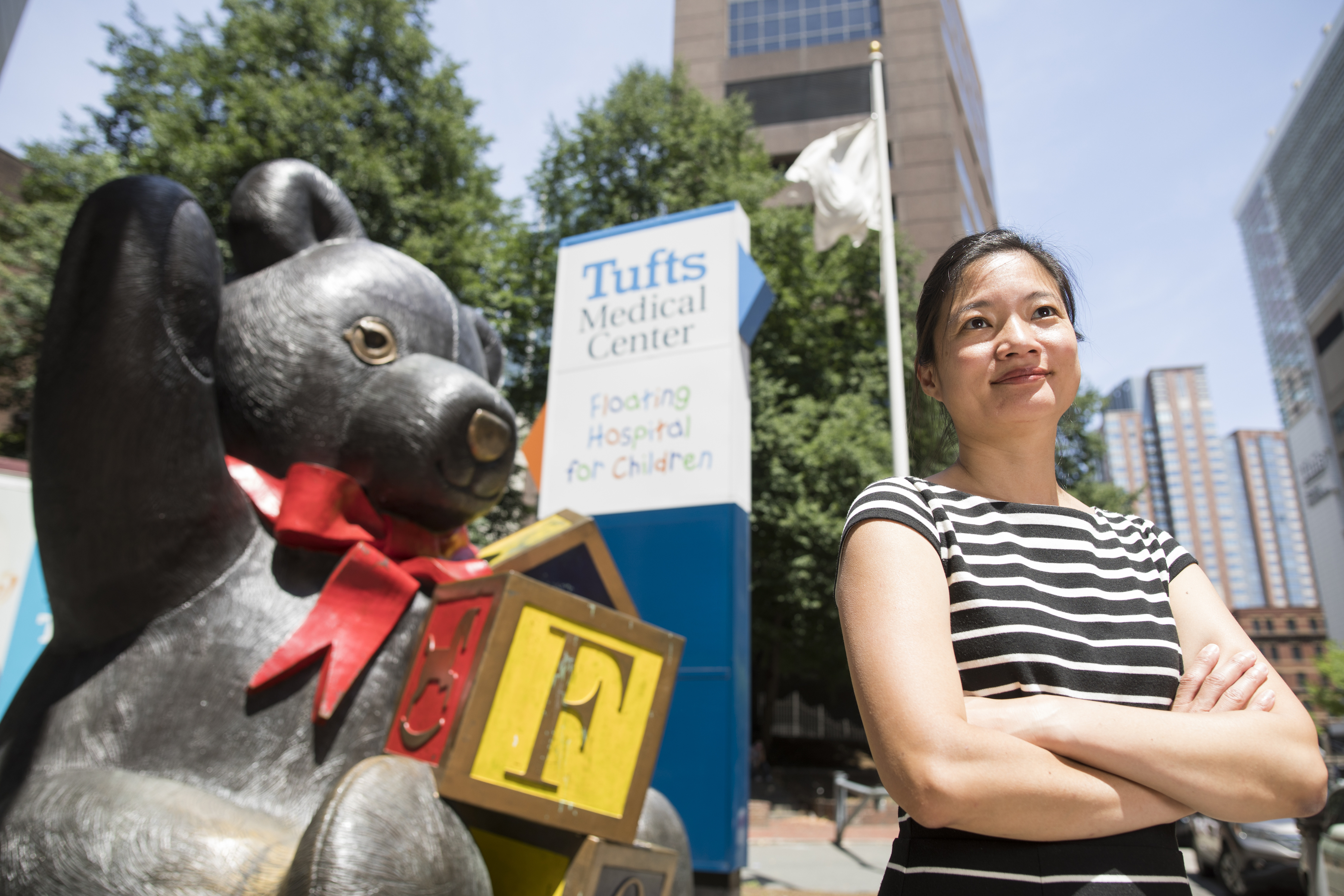 In Massachusetts, vaccinations for babies dropped precipitously in March, April and May of this year compared to the same period in 2019, according to Department of Public Health data, with a particularly notable 30% plunge in the numbers of children vaccinated against the highly infectious and potentially fatal or disabling measles, mumps and rubella viruses. The Centers for Disease Control and Prevention reported that vaccines distributed through Vaccines for Children, a program for uninsured patients, have also dropped significantly nationwide since the beginning of March. 
Concern about vaccination rates extends far beyond the state of Massachusetts. The virus has interrupted safe, proven and highly effective vaccine programs across the world against diseases including measles, polio and cholera that could pose major health risks to nearly 80 million children under the age of 1, according to a new analysis from the World Health Organization.
---
Learn more about how vaccines work
---
According to the analysis, more than half of 129 countries where immunization data were available saw disruption to vaccine programs in March and April – with some of them suspended entirely. 
The consequences of decreasing vaccine rates could prove to be catastrophic over the next several years, said Katherine Dallow, vice president and medical director of clinical programs and strategy at Blue Cross Blue Shield of Massachusetts.
We cannot be avoiding vaccines because of a fear of another disease. We'll ruin the herd immunity we've established.

Dr. Katherine Dallow
"Then we'll have a triple-whammy later over the course of the coming years, making populations susceptible to diseases we haven't seen in many decades." 
Herd immunity – the level at which a certain percentage of the population has either been vaccinated against an illness or has been exposed to it and built up antibodies -- stems the spread of the disease to the vulnerable and unvaccinated by drastically reducing the number of potential carriers. To reach herd immunity for measles, for instance, approximately 96% of the population must be vaccinated. 
Why I vaccinate my child
 Five parents share their reasons for making sure their kids are protected against infectious diseases

Huang said her office has been proactive, reaching out to parents whose children are due for immunizations. 
It's also important for parents to make sure their kids are getting their scheduled pediatric well visits to track developmental milestones, especially in the early years, Dallow said. Many practices are conducting such visits remotely via telehealth.
"This is a good way to check in and allow parents to have the opportunity to ask questions," Huang agreed. "We can make sure kids are on the proper medications and check in on their social and emotional health."
Out-of-pocket costs for medically necessary telehealth visits are currently waived by some insurers, including the state's largest, the not-for-profit Blue Cross Blue Shield of Massachusetts. 
For in-person visits, Dallow also noted that pediatricians' offices are taking special steps to ensure patient safety, following Department of Public Health suggested precautions, including: 
Ensuring all clinicians, staff, visitors and patients over the age of 2 wear facemasks or cloth face coverings
Creating separate areas for sick visits and well visits, including separate entrances and exits.
Using a combined telehealth/in-person visit, with most of the visit conducted via telehealth, so the patient needs to visit the office only for measurements and immunizations.
Some practices are even doing curbside vaccination visits. 
The tightened hygiene practices provide some comfort to parents. Devine, of Springfield, Mass., said her pediatrician's office sees well patients in the morning and sick patients in the afternoon, and there is a lunchtime sterilization that happens every day. She intends to make sure her child receives her scheduled vaccinations. 
"If kids don't get vaccinated because of COVID-19," Devine said, "they could end up catching something else."
---
Read more related stories
---
PHOTO OF DR. SHIRLEY HUANG BY NICOLAUS CZARNECKI AND PHOTO OF DR. KATHERINE DALLOW BY MICHAEL GRIMMETT