Updated 7 minutes 4 seconds ago
Sep 25, 2023
Do you know what Medicare Advantage plans offer?
With retirement, comes change, perhaps including a new home, a new lifestyle, new health challenges – and new support.
"Many retirees may not know their Medicare Advantage plan offers a wide range of benefits directly from their health plan," said Gloria Paradiso, a vice president on Blue Cross Blue Shield of Massachusetts' Medicare team. 
"In the case of our $0 Medicare Advantage plan, that includes everything from post-hospital meals to a 24/7 nurse line, all at no additional cost for our members." 
How it works
Medicare provides a core set of basic medical benefits to cover hospital care and about 80% of doctor's office care, with patients paying a $1,600 annual deductible for hospital services and a $226 annual deductible for doctor visits out of pocket. Medicare members also may have to pay a percentage of costs for some services – for instance, $200 for a $1,000 medical bill. 
Starting in the 1980s, Medicare Advantage plans began filling that financial gap, allowing the federally funded health insurance program to contract with private health plans to cover all of the costs of their enrollees' care, including prescriptions, in exchange for a monthly payment. 
Surprising benefits
But many people may not understand the full benefits of the plans. For example, Blue Cross' plans include nearly 30 complimentary programs that provide members with help managing chronic conditions and transitioning from the hospital to home, care coordination assistance and access to an on-staff dietitian.
"A lot of folks may not be aware that these programs are included in their Medicare Advantage plan at no extra cost to them," Paradiso noted. "They also may not be looking for these benefits when they are shopping for a Medicare plan, but in a time of need, these programs can be hugely helpful."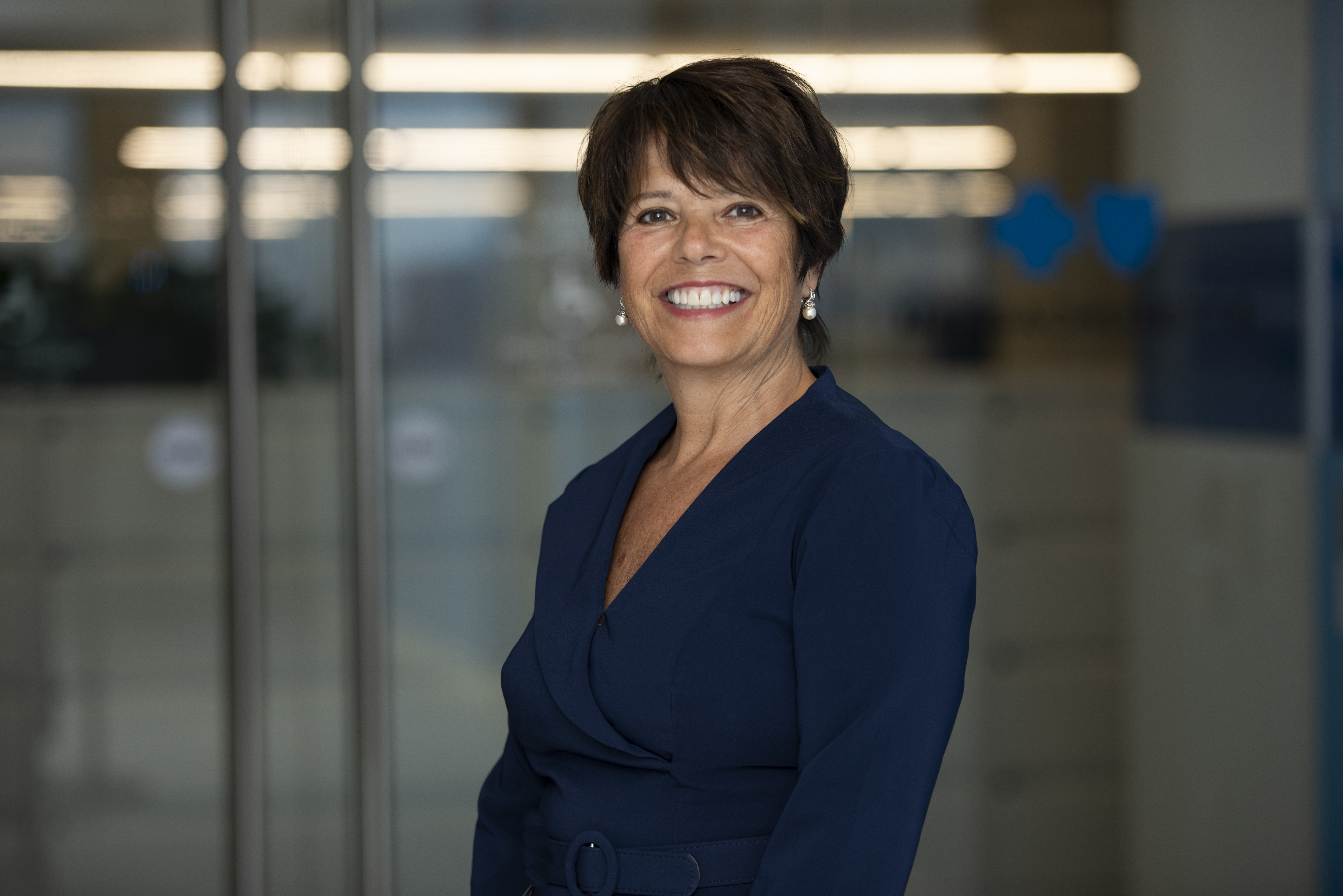 For example, a team of 20 Blue Cross nurses, social workers and mental health providers work behind the scenes to serve as advocates for Medicare Advantage members, said Blue Cross Director of Medicare Case and Utilization Management Michelle Powderly, a registered nurse who manages Medicare Advantage support programs.
"Our case managers are well trained on local resources that may be available to support our members in many different areas of need," Powderly said. "We work with both members and their caregivers to educate them on the many benefits our Medicare Advantage plans offer, and also on the wide variety of local agencies and support services that are available. Our primary goal is advocating for each member's wellness." 
Many new Blue Cross Medicare Advantage members receive a welcome call from a nurse to identify any areas they can help with, such as helping members understand their Medicare plan, stay up-to-date on recommended care, review their medications, or get connected to community resources.
The programs are designed to augment the care each member receives from their team of personal clinicians, Paradiso said. "We are not looking to alter a member's treatment plan in any way—just to supplement it and make it easier for members to carry out."
Starting during the pandemic and continuing today, nurses also provide members with the latest COVID-19 information during phone calls, including information about booster shots and symptoms to look out for. 
"Our ultimate goal is to help improve the quality of life of our members and their caregivers, and that's really what this suite of programs are designed to do," Paradiso said. 
 


Here are a few of the programs Blue Cross offers Medicare Advantage members
 
Care management 
Blue Cross case managers reach out to members with complex medical and behavioral health needs by phone and help coordinate their care and make it easier for them to adhere to their treatment plan.
Chronic condition management 
Tailored programs, an on-staff dietitian, and help connecting to a primary care provider are available to help members manage chronic conditions such as diabetes, congestive heart failure, chronic kidney disease and dementia, including for members who may have multiple chronic conditions.
Aftercare 
Blue Cross nurses reach out to members who were recently discharged from the hospital or emergency department due to a medical or behavioral health concern to ensure they understand their discharge plan and have supports in place to adhere to their treatment plan, and to connect them with community resources to help them stay independent at home.
Mental health
Blue Cross' team, which includes nurses, social workers, and licensed mental health counselors, reaches out to members with a variety of mental health diagnoses including anxiety, depression, dementia, and substance use disorders, to offer guidance and education on providers and resources to support them and their mental and emotional well-being. One resource that is offered to all Medicare Advantage members at no cost is Learn to Live, which provides online, self-directed, coach-supported programs focused on helping people overcome mild to moderate anxiety, depression and insomnia.
Urgent care
A 24/7 Nurse Line is available to all members for immediate help with non-emergency medical questions. The phone number can be found on the back of each member's ID card.
Pharmacy
Blue Cross pharmacists call members with certain conditions to provide a comprehensive review of their medications and answer any questions they may have. 
Community ties
Powderly said Blue Cross's deep roots in the local community and its commitment to its members are added benefits.
"Where we really shine is that we're community based. We are well-versed in local resources that are available, and we are connected to services that support members where they live."
"If a member calls us looking for help, we're going to do whatever we can to help them."
---
The Medicare open enrollment period
runs from Oct. 15 through Dec. 7.
You can learn more about Blue Cross plans here.